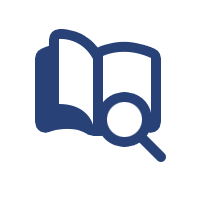 MODULE 1
Module 1A: myCredit System Portal Walk Thru
Welcome to the myCredit System. We've worked to create an immersive digital learning experience. In this video, you will be introduced to the membership site and be given a virtual tour. Below are links to two very important documents that will be referenced throughout this course.
Downloads
Fair Credit Reporting Act

The Fair Credit Reporting Act is U.S. Federal Government legislation enacted to promote the accuracy, fairness, and privacy of consumer information contained in the files of consumer reporting agencies. It was intended to protect consumers from the willful and/or negligent inclusion of inaccurate information in their credit reports. This is a copy of the Fair Credit Reporting Act last updated September 2018.

Fair Debt Collection Practices Act

The Federal Trade Commission (FTC), the nation's consumer protection agency, enforces the Fair Debt Collection Practices Act (FDCPA), which prohibits debt collectors from using abusive, unfair, or deceptive practices to collect from you. This is a copy of the enforcement rules.
Module 1B: How Credit Scores Are Calculated
While your credit reports are simply a track record of your payment history—no judgments—your credit score is more akin to a school GPA. It's a cumulative number that measures your success relative to others, in this case grading you as a credit-worthy individual. Improving your credit score starts off with knowing the different components that make up your credit score.
The most widely used score, from a company called FICO, ranges from 300 to 850. The higher the number, the better. The credit score is based on 5 different components:
1. Payment History
2. Credit Utilization
3. Length of Credit History
4. New Credit
5. Credit Mix
This video will explain the weight and importance of each component.
Downloads
Credit Scoring Brochure

Creditors and insurance companies use credit scoring systems to determine whether you are a good risk for credit cards, loans, and insurance, and to decide what terms to offer you. This brochure provides information about how credit scoring works.

Understanding FICO Scores

This info sheet provides everything you need to know about the most widely used credit scores. This is the best resource available that explains the FICO score.