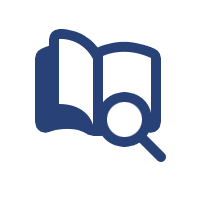 MODULE 2
Module 2A: myFico Versus Annual Credit Report
Before you can attempt to raise your credit score, you first have to determine what is on your credit report that is producing the current score you have. Legislation called the FACT Act was passed that allows all Americans to get one free copy of their credit report every year.
AnnualCreditReport.com is the only source for free credit reports authorized by Federal Law; and while it is a free resource, we recommend myFico as an alternative source.
myFico provides credit report from all three main credit bureaus as well as FICO scores. They offer credit monitoring and monthly FICO score updates.
As you work to improve your credit, you will need access to your credit score.
Downloads
Free Credit Reports Brochure

Each of the nationwide credit bureaus — Equifax, Experian, and TransUnion — must provide you with a free copy of your credit report, at your request, once every 12 months. This brochure explains how — and why — to get yours.
Module 2B: myFico Portal Tour
This is a quick video tour of the myFico portal. It is laid out very simple and easy to use.
Module 2C: How To Read Your Credit Report
Once you have pulled your credit report, its important to know how to read it so that you will understand the various strategies to use in order to potentially raise your score. Credit reports are lengthy documents and not always easy to understand. However, as of recent, credit bureaus have redesigned the reports to be easier to read and understand.
Reports are now in simple language with no strange abbreviations or coding. They are neatly organized into sections that are clearly identified and include explanations of the information in each section. This video will cover the different sections of your credit report and what they mean.
Downloads
Sample Credit Report

This Experian credit report contains the information you need to assess your entire credit history. It is a representation of the type of information you would see on a credit report.